Speakers for Cars With Good Bass
So it was a Friday night, work was done after a crazy week and I was excited since one of my friends had invited me to a party.
I was looking forward to going since I hadn't seen him in a long time and it was going to be a great night. His wife was going to be the sober driver so I knew it was going to be a rough night.
I was also excited because he told me that he had just bought a new car and was saying that he had also upgraded the stock audio system.
He was telling me over the phone how the guy in the store told him that the cars speakers were some of the newest around, and they were supposedly one of the best stereo systems on the market.
The guy kept saying they were the best speakers for cars with good bass, so Tony took his word for it and went for them.
I kept asking him about it but he wouldn't tell me what it was or even what speaker brand it was, but he didn't sound too happy.
He simply said to wait until he got to my place and he would show me. To cut a long story short – plus I don't remember too much about the night's events.
When he showed up to my place I went over to the car and he turned it on to show me… Uh Oh… It seems that he had made a mistake. His mistake was taking the salespersons word on just how good the speaker system actually was.
In his defense, he doesn't really know a whole lot about car audio systems and he was well in truly taken for a ride.
The guy obviously noticed this and once he found out that Tony (my buddy) was not too worried about the what the prices range was and proceeded to bend him over and… well, you get the point.
I know his style and his music taste which was a lot of hip-hop, some house music and also a bit of rock. That majority of the music that he listens to is pretty bass-heavy so two shitty speakers with some crap stereo system is just not going to cut it.
What made things worse was he paid extra to have the guys install it for him and remove the stock speakers.
I was so mad that they did this to him! There is nothing worse than making a mistake like this and paying some good coin into something only to find out that it is complete shit.
It happens a lot and I am so thankful that online stores have trusted reviews from people who actually purchase the products and give their feedback.
This was one of the reasons I started writing here. But it is not all bad news…
Thankfully he had such a good friend 😉 who would take those crappy junk speakers right back to the store and got him sorted out with some new Polk Audio DB6501 6.5-Inch 2-Way Component Speakers.
Continue reading to learn more…
Great Stereo Imaging and customization.
My Name is Joe Reyes and I write for Review Music Products.
As I said earlier, I started writing here to help prevent people from buying shitty products and show them what they should be buying instead.
So how do I know what I am talking about? Well basically, I live audio. For most of my life I have been surrounded with everything to do with music.
Learning and playing instruments, working in studios, recording and mixing, and my hobby with car audio.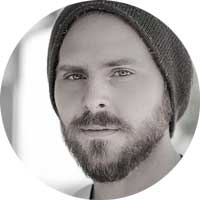 So getting back to what I was saying, we decided to enjoy our night and go out to get his sound system sorted out. I took Tony right back to the store and gave the sales person a piece of my mind.
I mean come on, the wires were not even correct on the left door speaker. The sound quality was so bad that the audio was even distorting and the smallest hint of bass.
Unfortunately due to "store policy" the fuckers wouldn't even give him a refund. They were more than happy to offer store credit but even Tony had lost it at that point and told them where to stick their "store policy".
Willing to take the loss as a learning experience, he decided to move on and just try to resolve the situation elsewhere.
This of course meant that he was not really wanting to spend a whole lot more cash but did want to get a better car speaker system for bass and sound quality.
We went to a few stores and shopped around. I wanted to get a better idea of what types of speakers he liked and if there were any car speaker brands that he wanted to hear.
I had a few in mind that I knew were pretty decent but wasn't sure if they were in the prices range that he was looking at.
Rockford Fosgate Punch P1683:
I suggested that we check out some from Rockford Fosgate as I knew they are a great and reliable brand and we came across the P1683 6×8 3way speakers.
They are very, very popular in the audio community especially because they are affordable. They also have a flex-fit basket which makes them an easy installation for replacing the crap stock speakers in cars.
They are 65 watts and have integrated high pass crossovers to allow for a bit of sound customisation. The design has polypropylene cones and there is also a Butyl rubber surround which is great to help reduce noise.
I really liked how these sounded especially for the price. They would be perfect for someone on a low budget who is wanting something that sounded great and was reliable.
As I said Rockford Fosgate is a really great brand but I just thought that we could do a bit better to improve the sound.
After giving it a bit more thought, we decided that component speakers were going to be best. I have been writing a lot about these in my recent posts simply because I love how they sound.
Often times when it comes to cheap car speakers it can help to have a bit more separation in the frequency range between the bass and highs.
We considered coaxial speakers but there weren't really many reasons for it. Most of the time people buy a coaxial speaker set due to lack of room but there was more than enough.
After checking out the store buying guide I noticed that there were a lot of Polk Audio speakers available so knowing how good they are I went to check some of them out.
Polk Audio DB6501 6.5-Inch 2-Way Component Speakers
I heard about these when I was looking for my audio system but they were just a bit below my price range for the quality of sound that I was after.
I did read about all the positive feedback from people and was pretty keen to check them out. We went over to the display model and messed around with them for a bit.
I have to say that I was really surprised at these. The sign on the wall said "best affordable speaker for bass" and for once, someone actually got it right.
I made sure that the cars stereo could handle them since it wasn't the greatest but luckily it could and we ran through some more tests to see what these could really do.
I really like to crank them to see if the woofers and tweeters show any signs of distortion but they held up really well.
The amounts of power that they put out was real intense and you could tell that Polk Audio had put some work into the woofer speaker for bass.
Tony was pretty happy with these as well especially after his last experience and once he had heard my opinion then he was set on buying them.
Now be aware that when buying reasonably cheap car speakers, eventually you will want to upgrade. We bought these looking for speakers for cars with good bass but also I wanted to make sure that they would play well with additional speakers, car amplifiers and subwoofers.
Should Tony ever want to upgrade, he wouldn't really have to buy a new set, but instead he could just add on to his setup.
Installing the Polk Audio Car Speakers
So once Tony bought them we then had to go through the process of replacing and fixing the terrible job that the audio shop had done at installing the previous set.
Since it was a fairly straight forward process I decided to do it myself. I have installed quite a few audio systems and this wasn't anything I couldn't handle.
What was pretty cool was that Polk Audio had thrown in some adapter rings as well which actually came in handy after the guy screwed up the other speakers installation.
Installing these was a breeze and man do they look great. The grilles really help to set off the slick silver design and the tweeters were not too intrusive.
How did the Polk Audio Coaxial Speakers Sound?
We started the car up and made a few more adjustments to the cars stereo and honestly it was a night and day difference between these and the old piece of crap that Tony was sold.
Everything was just an improvement. Being a little bias towards component audio systems I really enjoyed the sound quality that came out of these.
Are They Good For Bass?
The bass in the door speaker was nice, tight and thick. I was really impressed with these especially for the price of them.
If you are looking for a huge impact on the sound, then you will most likely have no choice but to add a good sub on to your car speakers.
But I do think that these are really impressive at putting out some decent low frequencies and if you are just after a good set of speakers for your car that are affordable and put out some good bass then you should look at getting these. You will not be disappointed.
Polk Audio Specs
This is a 2way component system and includes two woofers, two tweeters, as well as the two crossovers to link the coaxial car speakers together and separate out the frequencies range.
Speaker size: 6.5 inch pair of speakers.
The woofer is made of a dynamic balance polymer composite and has a butyl rubber surround.
Some other specs basically straight from the manual:
One inch polymer composite dome tweeter
Flush and surface mounted swivel cups
Neodymium tweeter magnet
Electronic tweeter protection circuit
2way external crossover: 12 dB/octave, 4kHz high and low pass
They are also marine certified which is pretty cool so you can even throw these in your boat or convertible if you are a fancy fucker. They are also great for motorcycles and ATVs too
ABS wheel-design grilles
Stainless steel mounting hardware
Power handling: 10-100 watts RMS
Peak power: 300 watts
Frequency response: 35Hz to 23kHz
Sensitivity ratings: 92 dB
Includes adapter rings for 6-3/4″ openings
Top mount depth: 1-11/16″
Take a closer look at the Polk Audio Speakers Here
Conclusion
It really annoys me to see people being ripped off by shitty salespeople.
I do have to say it was great to see the look on Tony's face when we first tuned on the cars stereo after installing his new Polk Audio aftermarket speakers.
Next week I he has asked me to take a look at his home theater system!
If you have ever been stuck like Tony, realise that you are not the only one and also if you have any questions at all about these or any other speakers just hit me up in the comments I am more than happy to help.
Below are some other good speakers to take a look at if these don't meet your requirements, If you are on a tight budget, you may also want to look at some of my favourite 6×9 speakers too…
Rockford Fosgate R165x3
Infinity Reference 6032CF
Pioneer TSA1675R Speaker
JBL GTO638S
Pyle PL63BL