Best Component Speakers – 6.5 Inch Speaker Review
If you are after the best component speakers, then you are in the right place! I have here some of the best 6.5 inch component speakers that I have ever heard. All reviewed and tested along with some more options to choose from depending on your budget and requirements.
My top pick for the best would be the JL Audio C5-653 Evolution C5 Series 6.5 inch speakers They are simply outstanding and provide some of the best sound that I have heard come out of a car audio system for the budget spent on them. You need to get these in your car right now! When paired with a quality amp and sub, these 6.5 speakers will blow you away.
Top Picks for Component Speakers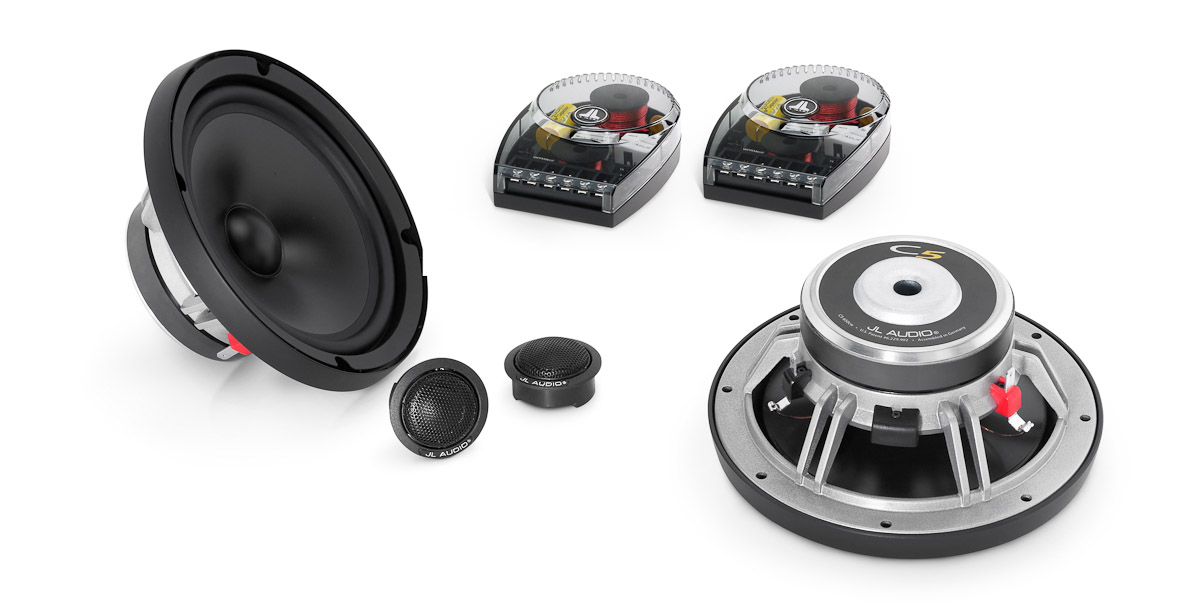 Top rated and my personal best.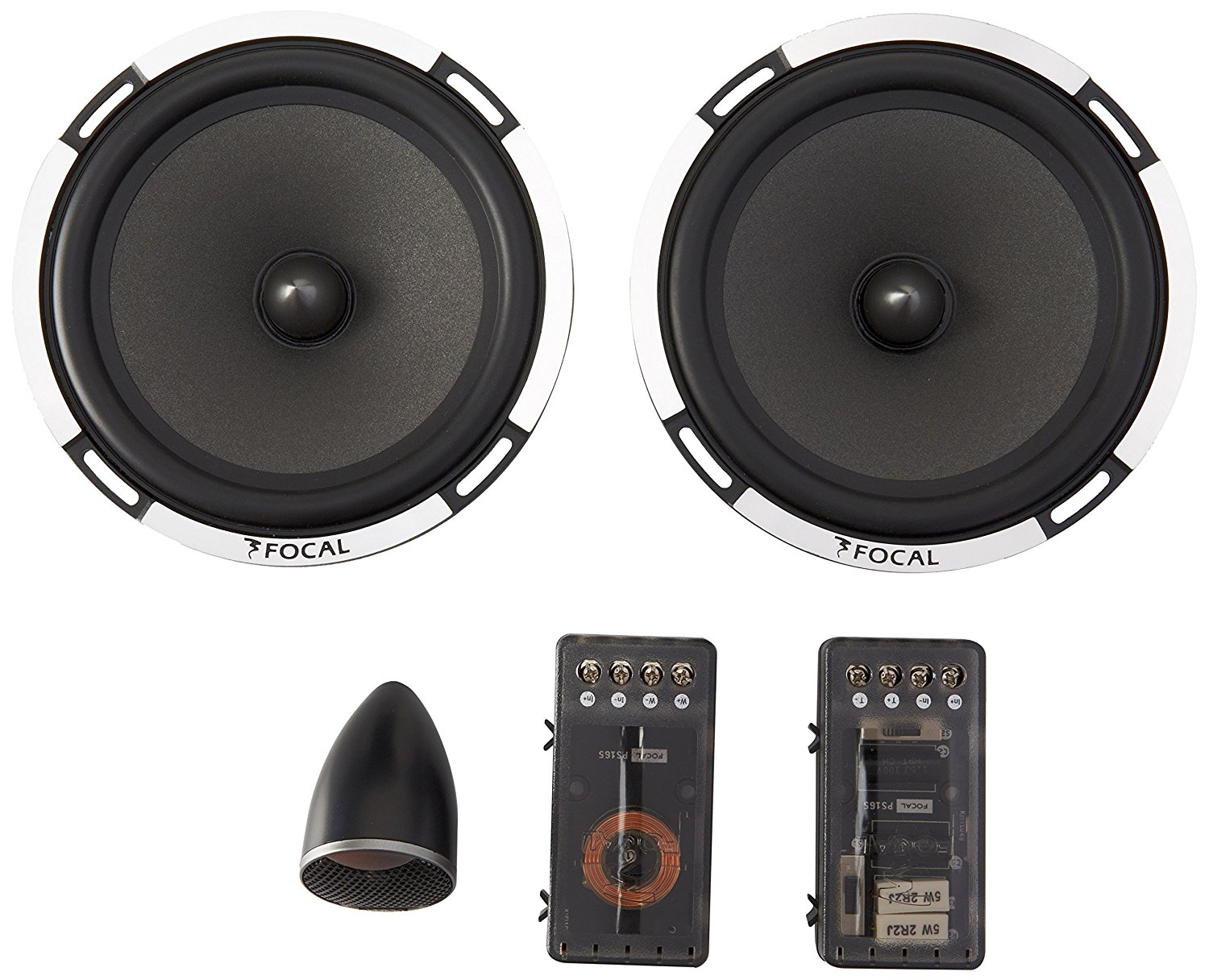 High quality, great sound.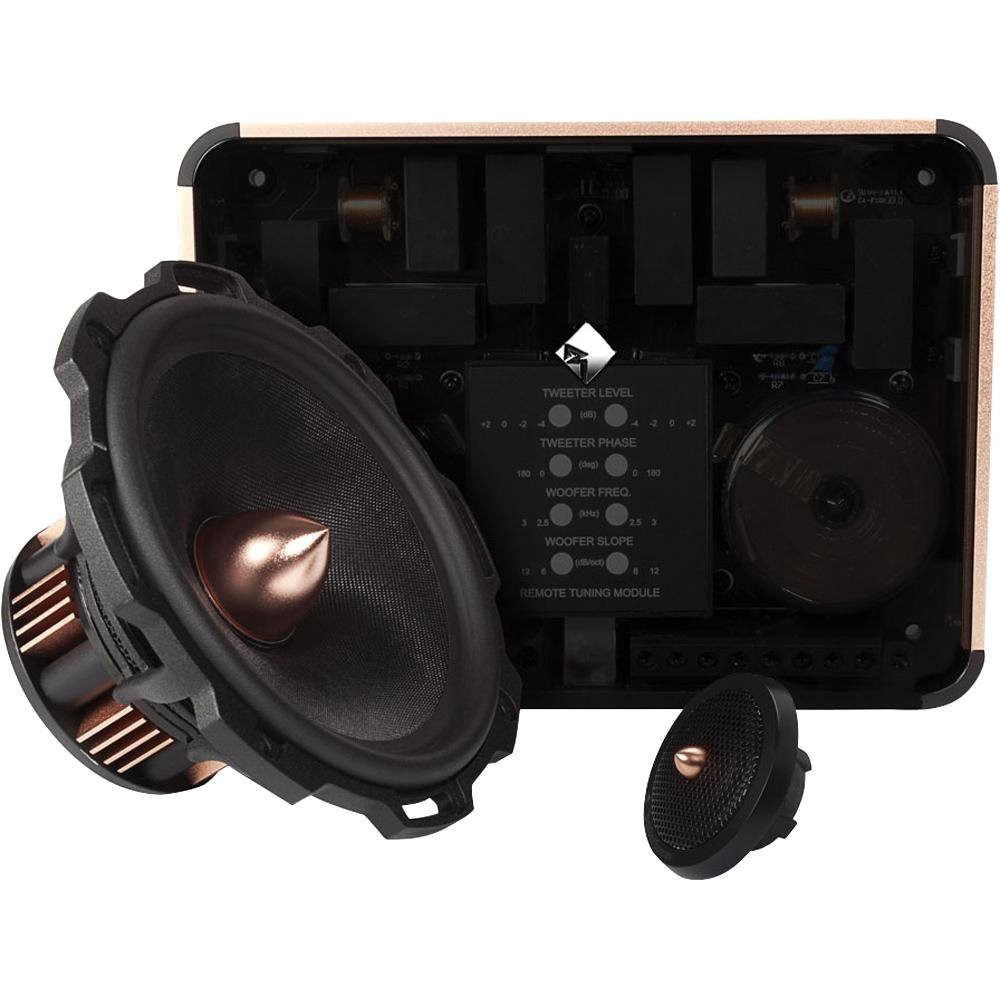 Super Powerful, Super Expensive (But worth it).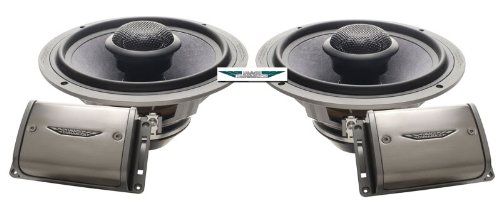 Great Stereo Imaging and customization.
Continue Reading Below… ↓↓↓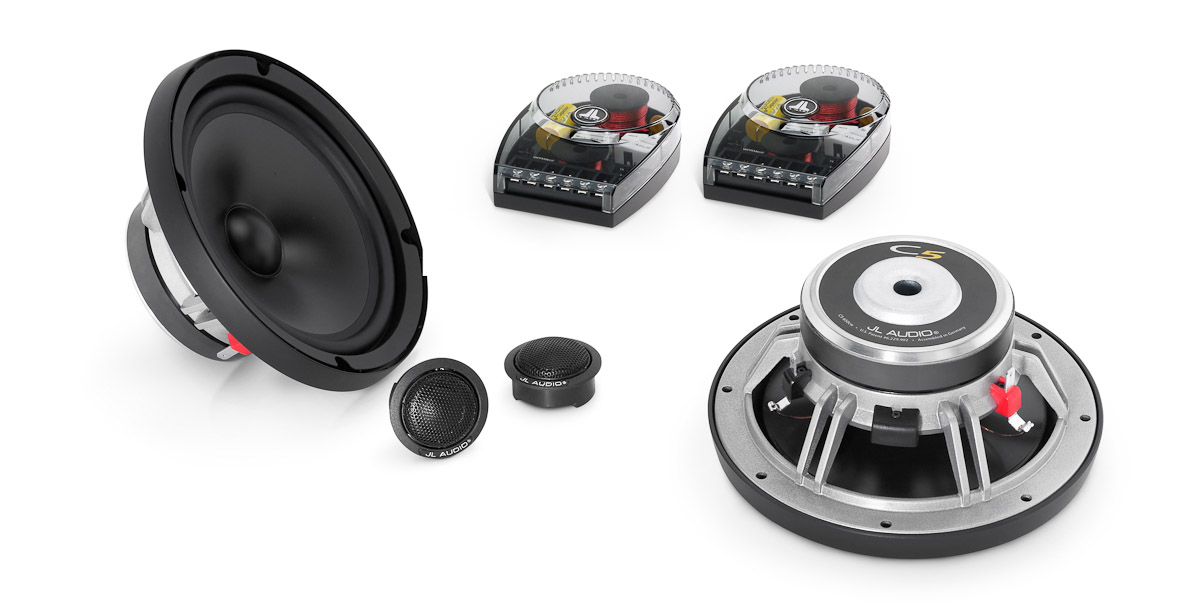 Meet Joe – Your Component Speaker Expert 
Hi my name is Joe and I am reviewing some of the best 6.5 inch component speakers. I have an extensive amount of knowledge in audio and music due to my vast experience and work. I aim to provide you with the information that you need to make the best purchase for you and your requirements.

Although my top favourite 6.5 inch component speaker is the JL Audio C5, I will also be reviewing a range of popular models varying in price. Some may even be better than my top pick, but because I am also taking price into consideration, they will take a hit in points because of that reason.

Also keep in mind, any speakers recommended here are much better than the crap that is shared on a lot of other sites. I have seen some that just don't even deserve to be called speakers and I am sure you have as well.

I hope you enjoy reading my review and don't forget to leave a comment if you have any questions or recommendations from your own experiences.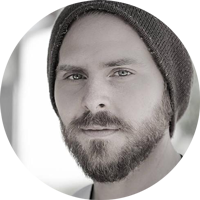 Why the JL Audio C5 Component Speakers are Best
As I mentioned in my previous review, my other car actually got stolen on my birthday!! And if you thought that was bad, keep reading because it gets worse…
After I bought my new car, I was really set on upgrading to a professional sounding audio system. To begin with, the new car I bought was originally rolling with an old school audio setup, now try not to laugh here… I was driving around with a tape deck! The audio absolutely SUCKED and I could only get AM radio.
This is not a good look when you run a successful music blog and work in a recording studio… My parents even looked down on me.
I have to say that this changed pretty quick. I just had to upgrade since I couldn't take any more jokes about how bad the sounds were in my new car.
I am also quite audio sensitive and can be pretty picky when it comes to balancing high and low frequencies. I couldn't stand the thought of settling for a low quality sound system. I wanted something that really stood out and made people jealous as I show off my new sounds.
After doing a lot of research, I decided to go for some component speakers and the JL Audio C5 kept showing up as being the best component speakers on the market for car audio.
You are probably the type of person who will search high and low for some reviews before you buy, I was no different. I spent days looking around and saw these popping up everewhere. I looked more into the C5 Components and found a few people that told me what I could expect. It was only after I heard that my friend recently purchased a set that I just had to have them.
I knew that since they were a three way speaker system design, they would end up being a custom install and this wasn't a problem at all. I have a buddy who is an auto electrician so I knew that if I ran into any problems, or did something wrong that I would be able to hit him up and get him to sort out any mess I made.
I do have some experience installing speakers so I was fairly confident. If you are a little unsure yourself, it could be a good idea to get someone to install the speakers for you. But there are loads of tutorials out there on how to do these things.
After a few modifications the speakers were actually super easy to install, I was expecting to find them quite complicated but that was definitely not the case.
The only thing that was a little tricky was finding a place to fit in the crossovers as they are slightly large. This is no problem of the design and it actually worked out better in the long run because of the sound that they produced.
JL Audio C5 Component Speaker Tech Details:
Sensitivity: 48 – 25,000 Hz
Peak Power: 225 watts
RMS Power: 25 – 75 watts
Design: 2-way
Top Mounting Depth: 2-9/16 Inches
Cut out Diameter 5-9/16 Inches
Am I Happy With The Sound Of My New 6.5 Inch Audio Components?…
As soon as I turned on my stereo after the speakers were installed, I instantly knew that I had made the right choice! These speakers simply blew away any other components that I had tried in the past.
I officially declared my new JL Audio C5's the
best component speakers ever!
 I must have sat in my car for a good half hour just sitting there, listening and enjoying the amazing sounds that were coming out of it.
I'm sure you know the feeling of finally getting something right ,and if not, then when you decide to purchase these speakers like I did, you will soon know the feeling.
After getting over the initial enjoyment of how great my car sounded, I decided to mess around with some different styles of music and find out what sounds the best. I love a range of music styles and like to try out multiple songs as my audio sound test. Just to work out what really shines.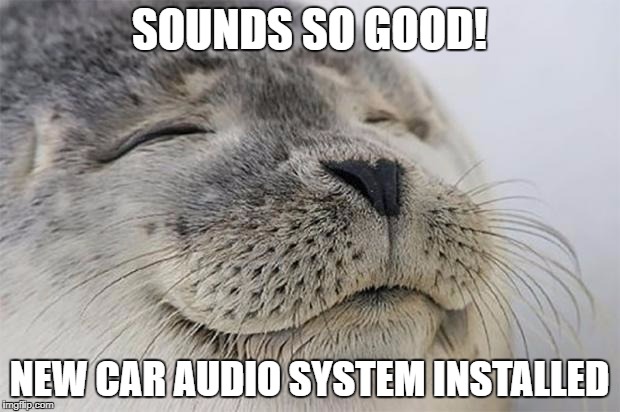 The C5's actually sound pretty damn awesome over all styles of music. I tried pop, rap, R&B, Dub step, rock, and even some metal!! These speakers just worked great with all of them. If you are into a more bass heavy genre, then I would recommend a sub as well.
These bad boys sound great by themselves but I really wanted to make an impact so I decided to pair them with a sub woofer just to give them that extra boost. I also have a review of some great 15 inch subwoofers which you should check out.
I am no competition seeker, but with my new set up, I am really considering entering into some car audio competitions just to see how my setup holds up against others.
What Are Component Speakers?
Component Speakers
Component speakers are as the name may suggest, speakers separated into different components. The speakers consist of a tweeter and a mid/bass speaker.
Tweeters are small speakers which are designed to put out high frequencies. They are often small and directional so they can be placed higher up in a car usually on, or around the dashboard pointed at the passengers. The reason they are placed up high is that they raise the audio listening environment.
The Mid/Bass Speakers are designed for the lower frequencies which the tweeters don't put out. They are the meat of the audio and help to thicken out the music and provide you with some nice thumping bass sounds. Usually these are placed in the door of a car or where ever there is room for them.
There is one more part to the speakers, the crossover. This is what links the tweeter and the bass speakers together. It is used to limit and split the frequency range between the two speakers.
They take a little longer to install because there are more parts and speakers, but in the long run they are really worth it.
Do component speakers reduce audio quality?
No. They actually help to enhance the sound quality. As long as you get some good quality component speakers like the ones I recommend in this review, you will be fine.
Why are Component Speakers Better For Audio?
I really like the idea of component speakers since you have the audio separated into different speakers that specialize in particular parts of the audio frequency range.
This means that you get a much better quality sound for the speakers you buy.
The lows and highs lock into place much better since they are being spread out onto the specially designed low and high speakers.
The other thing that happens is that you end up with a much better sounding audio environment having the speakers placed in such a way that all of the frequencies hit your ears at the right spot and at the right time.
Will 6.5″ Component Speakers Work With My Car Audio System?
Most cars will be able to have component speakers installed. The main thing to figure out is what will be used to power the speakers.
The beauty of components speakers is that they add a massive boost to your audio system even if they are powered by your head-unit alone. You will get all the brilliant highs from the tweeter, along with a decent kick of bass from the main speaker. A lot of people are happy with just this upgrade alone and are pleased with the resulting increase in sound quality over stock factory speakers.
However! If you are a music nut like me I would recommend you hook up pair your new components with an amplifier. An amp will be the power plant that feeds your speakers with all the juicy power they need to run to their full potential.
Highs will sound sharper, bass will be easier to program and sound deeper and tighter.
Not only that, but you will tap into the elusive mid bass range so many of us music nuts salivate after. Mid bass is arguably the hardest frequency to achieve due to the power intensity it requires. With mid bass you will be able to hear the actual distinct kick of a kick drum rather than a bassy boom for example.
Imagine mid bass as the 4K/HDMI resolution of the bass world. It is also the frequency that if set properly, you can feel in your chest when the music is turned up loud. So now not only will you be able to hear your music, BUT FEEL IT TOO!
Some other Top 6.5 Inch Component Speakers:
Now If I hadn't fully sold you on my recommendation of the JL Audio C5's, I am going to write about some other component speakers that I recommend. I have a lot of friends who are obsessed with car audio and getting their sound systems right, so I spoke to a few of them and got their opinions on what else to recommend.
I know that each of them are pretty happy with what setups they have and if you asked them, they would each say that their ones are the best 6.5 component speakers.
I have seen and heard all of the ones listed below and have got to say that they are also excellent recommendations to take a look at.
Focal PS 165 6.5 Component Speaker System Review
First on the list has to be the PS165's by Focal Audio. These speakers are great if you want some customization options. My good buddy Jake had these installed a couple of months back and hasn't stopped banging on about them to me ever since.
He was showing me how they have pretty sweet setup which allows for three configuration options when mounting the tweeters. The other thing that I liked was that they have three different cut-off frequencies for wiring the crossovers.
The three different frequency filters are great since you have more control over how much or how little bass you allow to bleed into the tweeters. Since he had them already installed, we couldn't try all three at the time but damn the speakers sounded pretty good how he had them.
Jake told me that when he was testing them out, he had tried all three and went with the crossover set at -3dB. You get three options as I stated earlier and can choose from 0dB, -3dB, or -6dB.
Personally after hearing them, I would have liked to try them at -6db. Although a subtle difference, I just like to split out the bass as much as I can. It did sound really good and not many people will notice the difference though, it is just me being a crazy person.
I am sure you have that one friend who always seems to get things right, without even trying. Jake is that friend… You spend hours upon hours researching and reading reviews, trying to find the best component speakers for your money.
Good ol' Jake rolls up to the store and picks the first thing off the shelf that he likes the look of… It just so happens that he picks a very high qualty, reliable and awesome sounding car audio system.
Don't you wish you were like Jake? – So do I!!! He doesn't have a care in the world and now he gets to brag about how good his car sounds to all his mates.
Just as well my hard work paid off and now I too have some excellent sounding speakers in my car that are just that little step above Jakes Focal 165's.
Either way, which ever way you decide to go, you can not go wrong with either car audio systems. Go with what you feel will work with your needs and budget, while also being happy about the design and look of the speakers.
Focal PS 165 6.5 Component Speaker Tech Specs
3 Level Tweater Control: 0dB, -3dB, or -6dB
Peak Power: 160 watts
RMS Power: 5-80 watts
Audio Sensitivity: 60 – 20,000 Hz
Top Mount Depth 2-5/8 Inches
Rockford Fosgate T5652-S Speakers Review: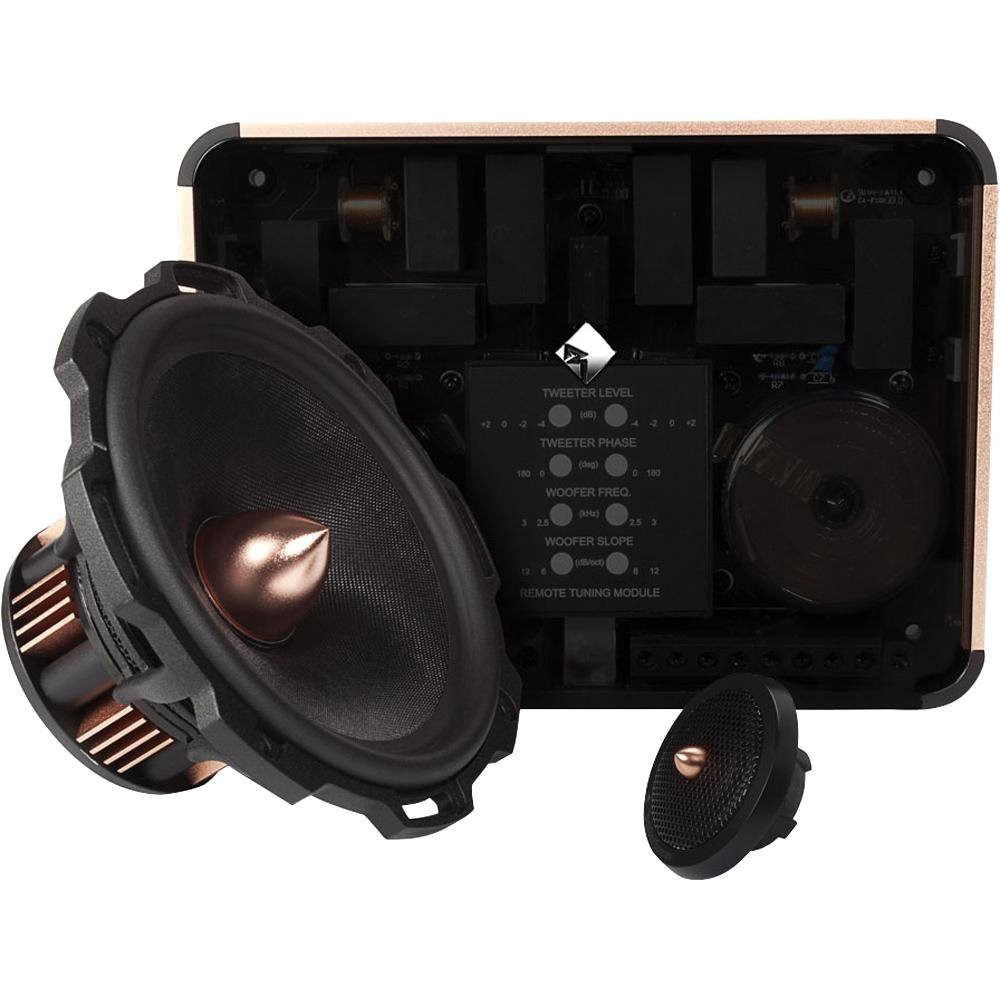 Even if you have made up your mind already, you MUST check these speakers out!

They are some of the meatyest (If that is a word) kick-ass space-age type speakers around. Just looking at these beasts makes you thing "power". The T5652-S are the best 6.5 speakers for a higher end budget.

The Rockford T5652-S firstly has a super memorable name! You would think for such a great aucio system, they would have had something more creative than T5652-s.

Jokes aside, the Fosgate's are luxury at it's finest. I have heard sounds that I didn't know existed come out of these speakers.

When testing these out, I highly suggest you pick a song that you know very well and connect to. As soon as I put my song on, it was like hearing it for the first time all over again.

Have you ever had that feeling when you think a song is just so perfect for the moment, so well crafted and engineered that it physically effects you? Well that is what it felt like when hearing music through the Rockford component speakers. I had shivers up my spine.

The placement of the tweeters was perfect and everything was well-balanced to produce perfectly clear and precise audio. The instruments sounded like they were in the car with me because of the audio environment the speakers create around you.

With quality comes a high price-tag, but I actually don't think that these are too rediculous of an expense. The main reason I haven't listed these as my favorite is, the price.

This review has been aimed at catering to the majority, and not everyone is going to be able to afford speakers like these for their car.

But if you can afford them… then the Rockfords are the ones that you want to get. Like I said earlier, I had a few friends meet up and Matt was the lucky s*** who owned a set of these. We could hear him coming from a couple of miles away I'm sure!

He purchased these as an insurance job – I'm pretty sure he was doing a dodgy, so you don't want to hear about that. But either way he ended up with the Rockford Fosgate T5652-S Component Speakers in his car, and I am super jealous.

I'm not sure what his other-half thinks of the speakers as he doesn't shy away from letting the volume exceed the recommendations in the manual. Who knows, maybe she enjoys not having to hear him talk while in traffic! Or it could be the vibratons the speakers create when going full out 😉

The other thing that I have found with these is that they are very easy to fine tune. I often spend hours tweaking different elements from the placement of the audio to the frequencies, and these just seem to slot into place very nicely when it comes to adjustments.

I don't know how Rockford got these speakers so darn good that they work well in such an inconvenient environment for an audio system. Let's face it, cars are not designed for audio. Rockford have taken this in to consideration when designing these I am sure of it, because they just work so well.

Compared to studio speakers, where we spend a huge amount of cash on pro audio environments as well as the gear and setup, these speakers really seem to keep up with the quality. I am really struggling to remember that these are only 6.5 component speakers. Can you see why these are included in our list of the best component speakers?

I highly suggest you check them out here.
Rockford Fosgate T565-2S Audio Component Speaker Tech Specs:
6 dB or 12 dB lowpass crossover
Asymetrical 18 dB Crossover
Peak Power: 300 watts
RMS Power: 150 watts
Sensitivity: 45 – 30,000 Hz
TO-220 Heat Sink Mounted Resistors
Bi-Amp Switching
On-Off Axis Selectable
Includes Grilles and Mount Hardware
Best Image Dynamics XS-6.5″ Coaxial Component Speakers
I have got to say that these speakers have the best name for what they provide you. Stereo imaging and a great audio environment, while also having excellent dynamics.
As I mentioned earlier, component speakers provide a well-balaned sound thanks to their separated tweaters and mid/bass. The XS-65's provide an amazing sound. It doesn't matter where you sit in the car everything just balances out. I have sat in multiple places in both the front and back of the car and as an audiophile, I can say that these speakers are awesome.
There is a really cool feature that the Image Dynamics have included and that is the ability to install the tweeter separated from the component, just like typical component sets that you all know. But these can also be mounted on top of the mid-bass as a coaxial setup.
I have actually heard these with both setups since my bud can't hold onto a car for more than a month or two. Just about every time I see him he has something different. He goes out and gets a good offer and just takes it without thinking. The only thing he seems to hold onto are those speakers and there is a very good reason… They are awesome!
So as he keeps swapping the speakers, it is actually quite lucky that they offer multiple install options otherwise he would have parted ways with them long ago. Although a lot of cars are similar, not all audio setups are the same so it is important to make sure that they will fit and be able to be installed correctly.
I have to say that no matter what setup these are running, they still keep on sounding great. I am very impressed with the durability and flexibility of these to be constantly ripped out and thrown back in different cars. He is a little rough so it wouldn't surprise me that he has dropped the speakers on the odd occasion while changing them.
The last set of speakers he owned were the Focal MB Quarts 216's and compared to these, he said the Focals sounded a lot more harsh than the Image Dynamics XS speakers. The Image Dynamics are much smoother and provide a great balance of lows and highs, without being very harsh on the ears.
Best component speakers.
I really recommend you check these out if you are looking for flexibility, durability and great audio. These speakers are also quite affordable as well.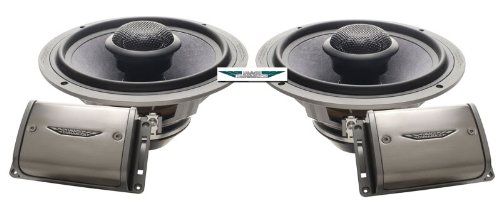 Image Dynamics XS Audio Tech Specs:
Will the Image Dynamics XS 6.5's work for you? Find the info about if these are right for your setup:
Design: 2-way Component
Tweeter Design: Dome
Peak Power: 250 watts
RMS Power: 125 watts
Sensitivity: 55 – 25,000 Hz
Impedance Per Voice Coil: 4 ohms
Top Mount Depth: 3 Inches
Bottom Mount Depth: 3-1/8 Inches
Cut-out Dimentions: 5-5/8 x 5-5/8 Inches
Do not come with speaker grilles
Find out how my dumb ass friend managed to get hold of some of the best speakers I have heard. They almost compete with mine.
Component Speaker Frequently Asked Questions:
Still want to learn more about the best component speakers for you? Check out some common questions people are asking us.
What Are The Best Component Speakers for Bass?
We recommend the Polk Audio DB6501 6.5-Inch 2-Way Component System as a great system for producing some awesome sounding bass. If you want to feel the rumble of some thick and heavy bass, then load up these with a decent subwoofer and you will be set. 
What Are The Best Budget Component Speakers?
Once again Polk Audio for the win! When it comes to budgets, a lot of the time you do get what you pay for. So if it is quality audio that you are looking for then we suggest trying to hold out until you can get something a little more decent. However we took a look at the Polk Audio DB6502 and have been very impressed at the quality of these budget component speakers.
What Is The Best Speaker Wire For Component Speakers?
At the end of the day, you can't really go too wrong with speaker wire for component speakers. As long as it isn't super cheap crap you should be fine with most options. We use the InstallGear 14 Gauge AWG 100ft for most of our installs and it has been great for us so far.
Best Component Speakers For Clarity?
Sound clarity and audio definition are important when looking for component speakers. If you want that as a priority when choosing component speakers, then we recommend the JBL GTO609C Premium 6.5-Inch Component Speaker System as some of the best component speakers for clarity.   
Best Shallow Mount 6.5 Component Speakers?
When we were looking at fitting some components speakers into a small space that required them to be shallow mounted, we found the Crunch CS65C component speakers to be a good option especially with the low cost of them.