Best 6×9 Speakers
There are two things that are good about those numbers… the first is, well you know… "69" 😉 and the other thing is these speakers I am reviewing!!!
I have done a lot of car audio testing and this week was my chance to finally review some of the best 6×9 speakers. Guess what? I found them! 
The JL Audio C2-690tx 3-way speakers.
Our intern at the studio has been telling us for weeks about how shitty the speakers in his car were. he is always driving around in that heap of crap trying to impress the "ladies" with his new music that he is producing.
I don't really know why he bothers to try as it has never worked before. He likes to put the music up LOUD, I mean to the point of distortion. It is horrible and don't worry, we don't let him anywhere near our studio gear.
Well surprise surprise, the cars stereo speakers finally ended up blowing – and basically caused an electrical fire in his car! He was out somewhere wasting time and pulled up for lunch only to notice that the stereo had switched off.
After trying to work out why, he began noticing smoke… The intellegence in this guy led him to panic and run into the pizza joint he was parked at to grab a bucket of water.
Thankfully they stopped him after asking what it was for. Electricity and water are not a good combo. Anyway, he learnt his lesson and came to me asking for advice on what he should get.
Although I didn't really want to help him as it would mean driving around in his heap that he calls a car, I took it as a great opportunity to test out some speakers.
Best 6×9 car speakers on the market. An affordable and very high quality coaxial speaker.
Very close second place! A bit more expensive but still really great sounds and quality.
My name is Joe Reyes and I am a writer for Review Music Products. I also work in a recording studio and get to see a lot of great music being made.
I have a load of knowledge that I aim to share with you and help you to make informed decisions when making a purchase online.
Alongside all of my instrument and music knowledge, I have a car audio hobby and love trying out new speakers and reviewing them so any chance I get, I will take it.
That is what makes this site different and I do try to make the reviews helpful and interesting. A lot of sites simply re-write the product manual and call it a review. I don't really see how that helps anyone.
If you have a car, and are looking for some speakers for sound quality… Continue reading because I have some great products to tell you about,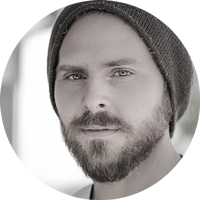 Why Should You Buy 6×9 Speakers?
Well the main reason we decided to go for 6×9's was for their affordability. I didn't really want to tell my intern to go out and spend a whole bunch of cash on some fancy new expensive super high quality speakers like I did. He still has rent to pay.
If he was to do that, then knowing him he would probably have the speakers stolen or most likely he would destroy them when out partying.
I knew that the speaker set could easily be replaced or removed if he gets a new car as well.
6×9 speakers are super popular car audio speakers for passager cars The main reason is because you can mount them into the the back for a much bigger sound.
They are one of the biggest 6×9 component speakers out there on the market so provide a really good result for the price.
Another reason is that a lot of cars have a parcel shelf with speakers in them, you can easily upgrade the factory shit stereo systems with 6×9's to get a noticable boost in quality.
Sometimes people just want to upgrade the factory speakers quickly and easily at a fairly good price so they can have a good sounding audio system. Often when dealing with car audio you have to look at amps, batteries, subs and a range of other factors.
You just about need to become an auto electrician just to get some good sounding speakers!
This is something that a lot of people find out and they are looking for a much simpler option to keep them going until they need or want to upgrade to a more advanced audio system.
That doesn't mean that they are bad or low quality, some can sound superb and it is a matter of how finicky and detailed you want to be with your car audio system.
You do get what you pay for though and if you expect a $20 set of speakers to sound good, then you are better off just loading up your phone with songs and setting that on speaker mode because that is the kind of quality you will get with a cheap set.
If you are looking for something a bit more advanced, I suggeest you take a look at these Focal Access 165 Speakers.
If I was on a really tight budget, I would not spend any less that $50 per speaker personally for 6×9's. If you can't afford that, then you are better off just to wait and save until you can as it will simply be a waste of money otherwise.
So which ones should you get? – Continue reading for the review!
JL Audio C2-690tx 6×9 Speaker Review
You searched for the best, and here it is.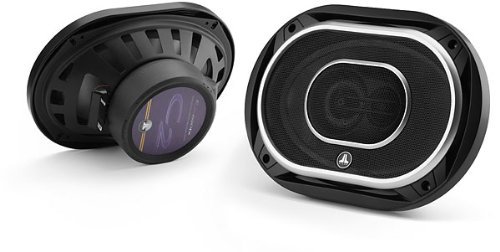 Me and my intern went to a few car audio shops and tried a whole range of speakers but these just stood out from the rest.
There was some young blonde in the store and the kid was drooling over her. He was trying to impress her by talking about some of the records he produced but ended up looking like a complete ass when she asked if we needed help with anything.
He is totally clueless with car audio (and women as it appears) which was why I was helping him, but he kept asking questions that really gave away the fact that he had no idea.
Anyways, I had a quick talk with her and she pointed us in the direction of a few types of speakers including the JL Audio C2-690's. She said that they had been flying off the shelf and everyone who bought a set had been very happy with them.
She said they were up there with the Bicker 40cs6934 and Boss Audio as well in terms of quality which was good to hear.
Most customers that got back to her said that they were the best 6×9 speakers that they had ever bought,
This peaked my interest as anything that is selling well and has a lot of good reviews is usually of good quality. We decided to go and take a listen to them.
Right away I could tell that these were good. We listened to a few tracks and the sound was great. The speakers feature well-balanced frequencies and great texture to the sounds.
Obviously a shops showroom sounds quite different to the front seat of a car, but going by my knowledge and judgment of audio environments, I knew that these would transfer quite well.
Compared to other 3way car speakers, the JL Audio speakers just stood out and sounded very clear. I knew JL audio had been a respected brand in the car audio scene for quite some time now so, I was confident that these were the real deal.
There were a few others from Hertz, Polk Audio and Rockford Fosgate that stood out and I will get to some of those below, but these are by far the best.
As for pricing, they are fairly reasonable and you definitely will have enough cash spare after purchasing these to make some more upgrades to your sound system.
What I particularly liked about these was that they had a crisp and clean sound to them while maintaing a nice Rockford Fosgate punch. If you have ever heard the Rockford Fosgate r169x3 prime then you will know exactly what I mean.
They were also loud and I knew that they would be able to handle being pushed to the max.
These speakers were the ones that we ended up buying and my intern was super excited to get them put in his car as soon as possible. So we went back to his place to start installing his new car audio system.
Surprisingly they were pretty easy to install and didn't cause any problems. If you don't feel comfortable installing or mounting a 6×9 inch 3way setup, just save yourself the headache of messing things up and get a professional to do it.
For those who are keen to give it a go, there is some great information at the bottom of this article from my main man Jed on mounting 6×9's.
How do the JL 6×9's Sound?
We were really impressed with the quality of the sound. Initially we threw on some rock and metal tracks for a bit of a punch test and they really delivered.
The bass was tight and punchy, while locking in with the other frequencies. I had read a lot of reviews of people saying these were too bass heavy, but those people must have rocks in their head!
The JL Audio C2-690tx sound great over a range of genres and styles. My intern produces rap music so we tried out a few tracks and they came through a lot nicer on these.
These speakers feature great bass production but keep in mind that they will not replace the need for  good car subwoofers if you are wanting real bass. Check one of the related posts down below for a good sub.
If you are not too fussed about getting a top-level quality audio system then don't worry, these speakers will be more than enough to suit your needs.
If you are pretty picky like me, I would suggest cutting the frequency range at around 80Hz and adding in good 10-15 inch subwoofers to help pack out the bass. A nice shallow mount subwoofer will be fine I would also recommend investing in a good amp and din head unit.
With all the added gear, make sure to pay attention to their power range to make sure they work together.
We tested them out without one and although a lot of people could probably get by, if you are looking for a great sound, you are going to need a sub regardless of what speakers you buy.
I have a bit of a love-hate relationship with distortion, in terms of rock guitars and mixing audio distortion is awesome. But when your speakers start distorting due to excessive volume, then you have a problem.
The good thing about these speakers is that they didn't even hint of distorting. We cranked these bad boys up and the sound was still clean and clear from any distortion. Did I mention they were also loud?
I don't think my intern will come close to blowing these speakers any time soon!
One of the good things about 6×9 speakers is that when you get a good set, you shouldn't have to do too much tweaking to the sound for them to work right, The JL Audio 6×9's are no different.
This is great if you are not too knowledgable with the dials on your stereo. Most head units come with presets built in and if you are one of those people who just select a genre as a preset, then it is good news for you.
Speaker Details and Specs
Size: 6×9 coaxial
Design: 3-way
Woofer cones
Tweeter Design: 3/4″ Silk Dome Tweeter
Frequency Response: 53-22k Hz
Minimum: 15 Watts RMS
Maximum: 125 Watts RMS
Peak Power Handling: 225 Watts
Top Mounting Depth: 3 1/4
Bottom Mounting Depth: 4
Will the JL Audio C2-690tx Sound Good Without an Amp?
As mentioned above, the C2-690's will be fine to run with just the stereo head. That is actually how we started out with the setup.
The idea was that we would start out basic to see if these would be enough to last him, and also if he would be able to look after the new speakers.
Ideally I would say to go for good car amplifiers and subwoofer to maximize the effectiveness and power of the speaker for bass and volume.
They will run absolutely find with just the head and these speakers. There isn't a loss in quality and they will still give you a great over all sound which is what makes them perfect for people who can't really afford to go out and spend a huge amount on a speaker system.
If you are wanting to upgrade, the good thing is that you can just add to these speakers and you don't have to replace them. So when you have the budget or if you can convince the wife that they are worth upgrading, then go for it.
JL Audio C2-690tx Review Conclusion
After searching for quite some time, I really think we made the right choice with these speakers. I truly do believe that these are the best 6×9 speakers that you can buy.
The volume and quality of sound is amazing and you really can't go wrong with a good set of JL Audio speakers.
Installing them was a breeze and there is much room for adding and building on to the sound with a new amp and sub.
My intern was really happy as well, no more fires and no more distorted audio. He could turn his music up loud and enjoy driving around trying to impress girls.
Maybe he would have a bit more luck if he finally upgraded his car! And when he does I am sure that these 6×9 car speakers are coming with him.
If I was on a limited budget and wanted something nice and easy to install and set up, that also produced some awesome sounds, these are the speakers I would buy.
Not entirely satisfied with that? Well don't worry.
Keep reading because there is another set of speakers that I recommend you take a look at if you are wanting to compare your options on the best 6×9 speakers.
Hertz Audio HCX 690 Review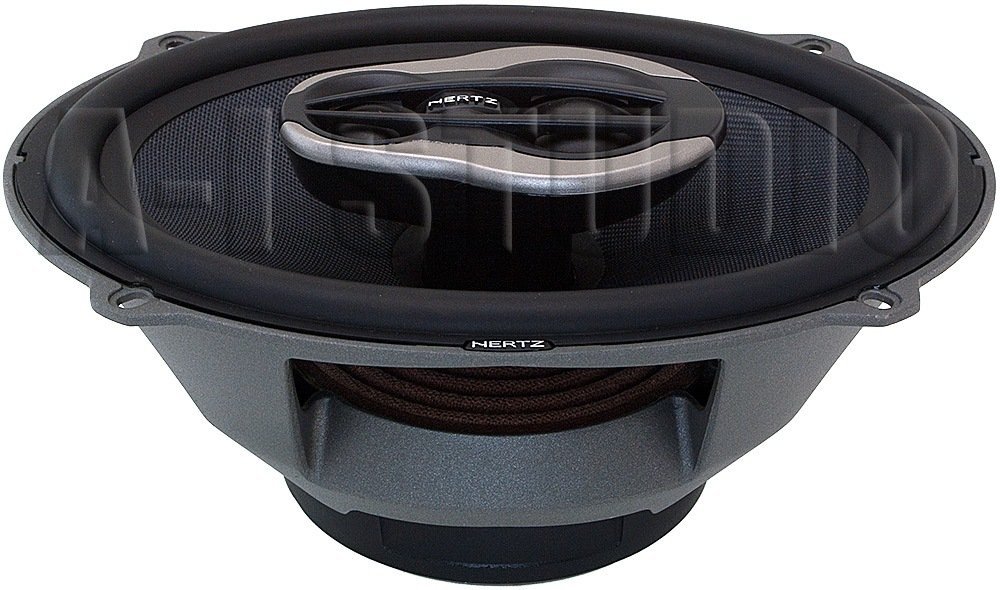 When we were in the store looking at what 6×9 car speakers to buy, we came across an empty shelf. My intern asked the hot blond staff member that he was eying up what speakers were missing. She told us it was the Hertz Audio HCX 690's.
Once again she also said that they had been selling like crazy and some loudspoken southern guy just came in yesterday and bought the demo model. He couldn't wait for them to order a new set so he just bought that.
I asked why they were so popular and she said that it was because they just sound so good. Unfortunately they didn't have any in stock but just as we were about to move on to continue looking, she noticed the same southern guy walking in who purchased the last set.
She told us to follow her as she took us over to him. I had to stop my intern from staring at her ass before he walked into a shelf of stereo systems!
The guy had come back in as he was looking to order a new set.
Not because his were faulty, but because he was so impressed with them he wanted to install a pair into his wifes car so he had some decent sounds to listen to when picking up the kids.
He was replacing some old Polk audio speakers that were in there after his wife decided finally that the Hertz speakers in his truck were much better than the Polk Audio ones she had.
I asked him what was so good about the speakers and he told us to come out and hear for ourselves. It was like the stars had all aligned for us on that day.
We went out to his truck and he proudly switched it on. I'm not a huge fan of country music but hearing the clarity of those slide guitars as they glided up and down in pitch, the wavy and pulsating beat of the drums and bass, all topped off with a southern slur made for one hell of a demo.
It was a moving experience listening to those speakers, the music spoke to me. It was great to hear a really nice set of speakers playing country music. But we politely asked if he would put on something that the kid would typically listen to.
He agreed and we switched over and plugged his phone into the cars stereo where he played a few tracks. Now I really know why he was back buying a second set. They were superb.
A nice thick bass with crisp and clear highs. These speakers sounded really great and it was hard to believe that they were only 6×9's. If you weren't fully sold on the JL Audio speakers, then you can't look past going with a set of these.
They were definitely his 3way speaker of choice.
The main reason that I put the C2-690's above these is because they are a little more affordable for most people. If you have the money, I would go for these as they are going to give you a slightly better sound.
Going by the fact that he had come back the next day with his speakers already installed, I had to ask if he paid someone or did it himself.
He told me "they just slipped into place faster than green grass through a goose". Yeah I don't really get it either but I think that means it was easy as he was pretty happy about it!
He obviously thought that they were the best 6×9 speakers if he was coming back for more.
Check out the Hertz HCX 690's here.
Hertz Audio HCX 690 3way Speaker Specs
Power Handling Peak: 260 Watts
Power Handling Continuous: 130 Watts
Impedence: 4 ohms
Frequency Response: 32Hz – 22kHz
Woofer Size: 6×9 Inch
Tweeter Size: 1 1/8 Inch
Coaxial Speaker
How to Mount 6×9 Speakers
I talked with Jed, a professional car audio installer and he recommended a few ways how to best mount your new 6×9 speakers.
The most common way and easiest to mount is in a pre-made speaker enclosure box.
These bad boys are made to fit all 6×9 speakers with the best dimensions to get the biggest bass and clarity out of your new speakers.
With a felt covered box and quality construction they will fit seamlessly into your car without ruining the factory look and feel of your car.
These speaker boxes can be mounted onto the parcel shelf of your sedan, behind the seats in your van or near the roof in your pickup. They sky is the limit with an enclosure box as they are fully sealed and safe to mount wherever you have room.
If you have a sedan with a rear parcel shelf you also have the option of mounting them in the factory speaker holes. Most of the time your sedan should come with 6×9 speakers from factory but if their smaller you can cut the speaker holes to fit your new speakers.
If you do not feel comfortable cutting into your parcel shelf you can buy cheap adapter rings that screw onto your parcel shelf and provide enough lift for your speaker cone to fit into the exsisting hole.
This is the most common way to mount 6x9s and Jeds the best.
For the best bass and results he recommends the speaker boxes, if you are going for a stealth look then mounting them into the parcel shelf (if available) is the way to go.