Best Door Speakers For Sound Quality
OK, I just don't get it.
How can one of the dumbest people I have EVER met make one of the best decisions?
Like seriously, this guy has issues…
I'm not being mean, he actually should be on one of those memes you see where people are saying dumb shit like "Oh what's Obama's last name?"… There should literally be a book named after him with all of the stupid things he says.
Anyway, as I was saying, I can't believe that HE ended up with some of the most amazing set of speakers that I have ever heard. The Focal Access 165 A3 6.5-Inch 3-Way Components. Yes, I also admit that these do sadly beat the new speakers in my car.
My name is Joe and I write for Review Music Products. I have an extensive knowledge in music and music products. I aim to help people like you to make good decisions when buying online. Let's face it, most reviews online are pretty shit and boring. Plus half of them are the same old crap speal basically re-writing the manual.
I aim to change that since I have been working in audio for so long I have a wealth of information and experiences that I want to share with you in the form of reviews.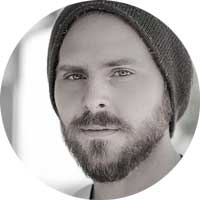 Super Powerful and awesome sounding speakers
So today I am writing about the best door speakers for sound quality and as you would have guessed, they are in my opinion by a long shot the Focal Access 165 A3 6.5-Inch 3-Way Component speakers.  I will be reviewing these along with a few other sets that are also pretty great.
But first I want to tell you how this all came about.
As you can guess, I don't really want to tell you his name so let's call him steve. I doubt he will ever find this but I'm doing it anyway.
Believe it or not, Steve is an old buddy of mine who I met at one of my old jobs. We were both young and working at an old burger joint trying to save up some cash each week to go out parting.
Those were the days…
Anyway, after he got fired for spilling too many drinks over girls with the more "enlarged attributes" – if you know what I mean. Our boss finally realised that he was creating his very own wet t-shirt shows and kicked him out quick-smart to avoid being sued. I don't know how he got away with it for so long to be honest.
After he got kicked out we sort of lost contact and since it was back when cellphones weren't as common and that was that. Then one day a couple of years back I turn up at a party only to see Steve completely off his face with his hair covered in some sort of paint.
One of the guys there convinced him to do it for a bag of weed and told him that it would make his hair brown and stop it from turning grey as he got older.
So after a long and hard night of partying and catching up, we started hanging out again and he became one of the guys. We would all get together since we were all interested in audio and a few of my friends own a workshop we would meet at the bar next door to it most Fridays.
This one night in particular, Steve shows up in this beat up hunk of junk. We all couldn't wait to hear what shenanigans led to him ending up with it.
Turns out he'd had quite a rough couple of days…
Steve likes to go "racing" (if you can call it that) and was out with his then girlfriend. They would usually go for a ride up to the lake following all these college kids who would go drifting. They would try to keep up with them while live-streaming their adventures on Facebook along the way.
When everyone got to the lake they would put on big parties, show off their cars and blast their audio systems. It sounds like fun until you realize that these are mostly rich college kids trying to act-out and look like they are rebelling.
Most of them are out in their daddies cars anyway. But Steve and his girlfriend seemed to enjoy it and they were pretty well known with the guys since they would always help to get them more beer.
It was mostly harmless, we all knew his other reason for going was that his girl would also take him for a ride in the back seat while smoking most of his weed in the process. But he was happy.
This one day she had convinced him to let her take the car up to grab some more beers for them at the lake. He agreed, gave her the keys and stayed back enjoying the music.
When she got back, she told Steve about a guy she met at the store who was asking about the car. She continued to say that he really liked the car she was driving and was interested in making a trade.
Now Steve is always one for a good deal. I can't count how many cars he has had in the past year and was more than happy to find out what was on offer.
They went back to go and check it out only to find that it was one of the worst piece of shit cars… In fact, I'm too embarrassed to even mention what it was, but the main thing to note is that it should not be seen in public.
It's one saving grace was that the owner was a huge audiophile (no, not the other phile to do with kids! The one obsessed with qualiy audio). He had hacked up this waste of space, gutted it out and fitted in some of the sickest car audio setups that I had ever seen. Inside the doors were the Focal Access 165 A3 6.5-Inch 3-Way Components.
The guy was offering to trade Steve his car for this. Even Steve took a little while to think about it but eventually agreed. Just like that, with a handshake and a swapping of keys, the deal was made – Yes that's right, he literally just swapped keys with the guy and that was it.
Steve had made a deal with a complete stranger for a piece of shit car (with a good audio system) based off a handshake?… wow.
Anyway as to be expected, the car really was a piece of shit. It didn't even have enough gas to make it halfway home. Him and his girlfriend hiked over 10 miles to the nearest pump. Luckily they were given a ride back by according to Steve's girlfriend, one of the most creepy old guys she had ever met.
On the way back to their car he did this really messed up thing where he would mumble to himself and then burst out laughing all of a sudden. Afterwards he would go on to tell them really weird shit. It was like he would come up with something to say, practice it on himself and then once he decided that it was good he would share it with them.
As you would have guessed they got out of there quick smart!
So once they finally got back to their car and fuelled up, they would begin the 2 hour journey back and this was where we saw him show up at the bar.
It was the kind of story that you just would not believe if it came from anyone else but him. The guys were just about in tears with laughter but we were also desperate to go and check out thes amazing car door speakers that Steve was telling us about.
At the time, he didn't even know what they were called so we decided to finish our drinks and go and open up the workshop to take a look.
so it turns out that these speakers are legit.
They are not some crappy fakes or anything like that since my buddy can spot them a mile away after geting a run of fake audio systems show up in his workshop. 
We started the car and put some sounds on from the music player in my phone…
Honestly I was in awe. 
The speakers were pumping out some of the most bad ass sounds that I had heard in a long time.
What was great is that because they were component speakers, they had a perfect balance of subfrequencies, bass and mids which were pumping through the doors. While most of the highs and mids were running off the dedicated tweeters.
After fixing a minor rattling in the doors by removing the plastic, we managed to get these pumping without any rattle or any car noise. The stereo receivers wires were a little loose and needed to be adjusted as well.
The cars stereo needed a little tweaking but that was just us being picky. For most people they should sound great as-is right out of the box.
Focal audio have done an excellent job in creating some monster speakers. They blast out some awesome bass while maintaining the definition and clarity no matter what we decided to throw at them.
Once we got them cranking it was hypnotizing just watching the door speakers just vibrating and moving with the sound waves they created. The woofer cones were punding.
If if weren't for them being in such a shitty car I'd be very tempted to upgrade the amp to something a bit more flashy and throw in a nicer sub. This would bring these bad boys up to a competition level set of speakers.
In Steve's own words "these speakers will change your world." To be honest, they really did. They threw me into a world where I was now jealous of Steve. I had recently been going on about how great my 6.5 component speakers were.
Now he rolls up with a set of these babys and I am nervous to even try comparing them. I do think mine will win out but that is only because I have invested in some extra gear including my high quality amp and sub. But without those, I really do think that these will outshine my speakers.
We threw all sorts of music at these things and it handled them with ease. There was no sign of fatigue and they weren't even near their limits.
It doesn't really matter what music you are into these will be a great addition to your audio system. Be it pop, rick, techno, hiphop or anything really. You will be good and safe to go with a set of these.
Upon checking the price, I wasn't really surprised to find out that they were a bit expensive. It is actually surprising that they did not cost a whole lot more being the best door speakers that I had heard for sound quality.
I work in audio recording, mixing and editing music so I know what sounds good. There is a particular skillset that you get from sitting in a studio for hours in a perfect audio environment with perfect gear. You get a good nack for when something doesn't sound right.
We are trained to use these skills to work out how audio will sound in not so perfect environments like cars (or earbuds but that's another story) and we get used to making up the balance of quality and what will sound good in these environments.
There is something about the focal speakers that make them sound really good in a car audio environment. They are really well designed to help you get the best frequencies hitting you at thie right places from where ever you are sitting in the car.
That is something extremely difficult to achieve and the cost is worth it in this alone.
Obviously we couldn't help but try these out with the doors open and hear how they sounded blasting out the room. Boy did they sound good.
I have tried a range of car speaker brands and most will not be able to compete with this speaker set.
I would compare these to polk audio and the rockford fosgate brand of 3way coaxial speakers
I had only heard about these speakers a few times before but never really checked them out.
Here is what I found from what the "audio experts" (whoever they are) say about them:
The Focal 165's come with two 6 1/2 inch woofers that are built from kevlar cones which helps to provide a much more rich sound while still maintaining some punch. The cones centre has a phase plug which is designed to help disperse the sound around your car.
They are of course component speakers and also include two aramid-fibre TN44 inverted dome tweeters. What is cool about these – aside from their stylish looks they sound great as well.
You get way more control over your car audio speakers and can easily modify how much high end and definition you want to be coming through the component speakers tweeters.
Being a huge audio nerd, this is very important for me as I love to be able to modify everything so I can get the best audio quality as possible.
They have really good power handling and it appears that these have won some sort of innovation awards as well.
Focal Audio – Car audio systems specs:
The aluminum chassis has a new design which features an anti-magnetic design which is both rigid and helps with exersion. I really love just how dynamic and precise these speaker cones are.
As previously mentioned the bi-amp crossover allows for better control of the frequencies range. We actually had a play around with these settings after a while and found that the tweeters could be changed to three options: 0dB, +3dB, -3 dB, which allows for a lot more power.
I liked how they sounded at 0dB but at least the option is there to modify the settings further.
Inverted dome M-shaped tweeter
Speaker size: 19/16 inch speakers (40mm) VC diameter
High power handling
Bi-Amp crossover
Phase plug for better dispersion
Aluminum and mesh grille
3way car speaker
Diameter: 6½" (165mm)
Voice coil diameter: 19/1″ (40mm)
Voice coil height: 02/3″ (16.5mm)
Speaker system Motor: Magnet
Tweeter: TN44 Inverted dome
Cone: Composite K2 Power "W" sandwich cone
Surround sound: Butyl
Separated crossover: 12/12dB/Octave (3-4kHz)
peak power: 160Watts
Nom. power: 80 Watts RMS
Sensitivity rating (2.83V/1m): 92dB
Frequency response: 55Hz- 20kHz
Impedance: 4 Ω
Accessories: Supplied grilles
Will these speakers fit in your car?
When buying speakers for your car it is important to think about this and check that the model fits your vehicle. There are other things to consider like when getting your speakers installed in your door, there is going to be enough depth to fit them in there.
Check the stock speaker size and compare it to these. If they do not fit, you can make some modifications and add in spacers to allow for more room to have them fit correctly.
Are the Focal 165's Compatible With my system?
That answer really depends because each setup is different. They are sensitive enough to run straight from a deck but the reason they have the dB ratings are to help you make sure.
I highly suggest you get a good amp though, running these witout one will simply be holding them back from their full postential.
You will also want to  make sure that the car battery can handle the power especially if you decide to run some quality sounding car subwoofers.
With the amounts of power that these combined can produce, it is always good to make sure that you have the basics set up to ensure that they function correctly and you can get the best out of them.
With all of the woofers and tweeters, if your car is not set up to handle the sound – especially the door speakers for bass, then you may experience rattling and vibrations which will need to be taken care of with rubber surround and proper insulation.
Final Thoughts
I really love these speakers, I have heard so many types of car speaker brands including a wide range of rockford fosgate speakers and polk audio setups but although there are some top notch setups around, nothing really comes close to the sound of these babys.
The one thing that might hold up a few people is the price, but seriously if you want the best then these are really worth it.
As I have said time and time again, I always go on about how awesome my JL audio setup is and Steves car speakers are just well above these. Heck I bet a lot of home audio systems won't sound as good as a set of these.
If you are looking for the best door speakers for sound quality, then seriously you need to get your hands on some of these. You will not be disappointed.
If you think you know of a better set up, then let me know in the comments because I would love to give them a go. I hope you enjoyed this review and if you have any more questions just let me know!
Also if you are on a very low budget, you may want to take a look at these 6×9 speakers for a low cost option.