How to Metal Scream
This article is going to hopefully answer a few basic questions people have about learning a female metal scream, if it is possible and where to learn how to scream. If you are a metal fan you will be well aware of the great male metal screamers such as Corey Taylor, Alexi Laiho, Chester Bennington and many more people. Each with different types of screams ranging from high screams, down to low screams.
Can A Female Metal Scream?
They also employ a variety of techniques in order to achieve different types of screams such as false chords, growling, inhaling and exhaling screams, as well as vocal fry and a blend of screaming and singing together to give the vocal performance some grit. Each technique has its own way of being produced and if you want a great way to find out how to achieve those types of screams, I highly recommend you check out our review of Melissa Cross's Zen of Screaming. This brings us to the next topic, Female metal scream.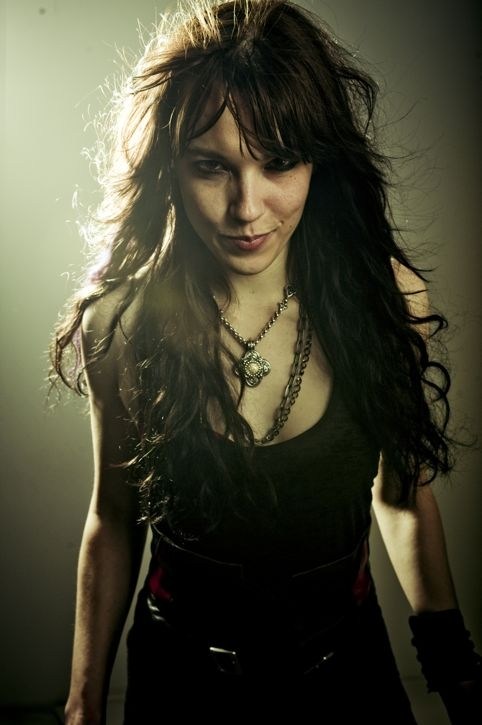 Female Metal Scream:
If you were unaware, you may have thought to your self, "Can girls metal scream?" or "How do you metal scream as a female?" The answer to the first question is yes, females are able to do all of the same screaming techniques that a male can do.
There are actually some very talented metal bands that feature female vocalists who can scream better than most male screamers. A lot of the time they are disregarded because they are female, however their voices are excellent and have very good technique. I highly recommend that if you haven't before, take a look at some metal bands with girl screamers and female hard rock bands.
Learning to Scream – What it Takes:
For females to learn to scream, it takes the same amount of commitment and practice, as well as learning to control and understand your voice. The best way for any girl wanting to learn how to metal scream is simply to make sure they first have a good understanding of the terminology and techniques that are used. And secondly, to practice. Just like male screamers, females are just as likely to damage their voice from screaming incorrectly so it is very important to stop and take a break if anything starts to hurt. I have written this in other posts, but you can do permanent damage if you do not take the correct steps to learn to scream.
Most people recommend to only practice for around ten minutes per day when just starting out in order to avoid hurting anything. If nothing in your voice is hurting then it should be alright to continue for a little longer. Another basic tip is to drink lots of water, if possible room temperature water is best. This gives you something to coat your throat in and  also help clear it. It can also be helpful learning some basic microphone techniques like how to hold a mic correctly and even learning about mics that are best suited for metal vocals.
Screaming Lessons:
If you are a female wanting to learn how to scream it can also be good to know that there are some female metal scream teachers out there. One that is always recommended by top producers and metal screamers for both males and females in metal bands or practicing screaming is Melissa Cross. Melissa is an excellent teacher who has worked with a lot of top metal screamers and artists helping them to improve their screams. She has a DVD called The Zen of Screaming. This DVD has helped hundreds of people both learn and improve their metal screaming and screaming techniques. I highly recommend you check it out. You can read the review here.
Another helpful resource is a YouTube channel called Rocky Music Studio. This is run by a woman called Rocky who teaches screaming in London. Her channel has some great advice and she demonstrates some great techniques as well as giving out helpful free advice. This is quite rare on YouTube for metal screaming. You can check her channel out below: