Best 15 Inch Subwoofer Reviewed
If you are wanting the best, then look no further! I have tried a range of Subs over the past 10 years and the DS18 Helion is by far the best 15 inch Subwoofer I have ever used. It packs quality, sound, style, and of course exceptional bass and sub frequencies that will make anyone who you drive past jealous of you, no matter what you are driving. As soon as I heard just how good this sounded in my car, I was hooked.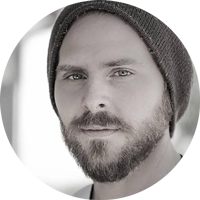 My name is Joe from reviewmusicproducts and I will be sharing with you my experience and review of the DS18 Helion Sub which I simply can't get enough of. I am sure that when you first experience the sound that it puts out, you will be wanting to take a drive around in your car just so that you can hear the kick-ass bass that this sub puts out. As I said previously, I have used a range of subwoofers in the past so I know what is good and what is not.
Why I Decided to Buy the Helion DS18 Sub
Well it all started on my birthday when I woke up to find out that my car had been stolen… Yes that's right, my car was stolen on my birthday. It was nothing special but I was just so annoyed that it happened on my birthday. Long story short, I decided to use some of my savings to upgrade and treat myself. I bought myself a Honda Accord which had heaps of room for a sub and decided to invest a bit of cash into the audio system. Being a musician, I can't deal with crappy sound systems so I wanted the best that I could afford.
Now as most of you will know, if you are going to put something as big and powerful as a 15 inch sub into your car, you don't want to cheap out on quality. I did a lot of research and found the Helion DS 18 to be highly recommended by other audio enthusiasts. I didn't want to go for something that was all show and no quality especially since I like my audio to sound awesome. After comparing it with a few others I decided to go for it.
Since it was a component speaker it needed to be fitted properly into an enclosure and I knew that I would probably have to upgrade my electrical system, get a new alternator and battery etc – the car probably needed it anyways but with the wattage of this beast, I didn't want to take the risk.
I have a fair bit of knowledge about car audio systems, but I have a buddy who works as an auto electrician who owed me a favor. I got him to install it and the rest of my audio system for me. At the time, I was simply too busy otherwise I would have done it myself.
I was so excited once I got the call that it was ready that I went straight over and picked up my car. We went for a drive to test it out and boy was I impressed. The sound that came out of my car was unbelievable, my old stolen car was now a distant memory and I moved on to bigger, better and louder things.
My Review of the DS18 Helion 15.2D Subwoofer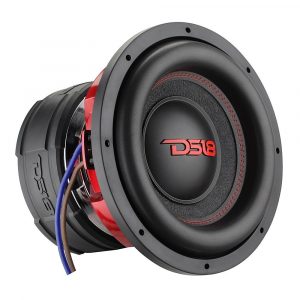 Now I took a small risk with this sub, the Helion brand is relatively new to the car audio scene and isn't as well-known as some of their competitors. I am sure they will be if they continue to produce at the quality level that I have seen. I have tried other brands and there are definitely some great ones which I will review in some up-coming articles but the DS18 is superb.
The DS18 Sub has a 4,500 watt max power and a 2,500 watt RMS power output. It was more than enough power and wattage for what I was requiring and it sure as heck causes people to turn their heads to see where the blasting music is coming from as I drive past them.
If you don't have the room for one, you can also go for a 12 inch sub, they also provide the option of having either 2-Ohms or 4-Ohms. I went for the 15 inch at 2-Ohms and had no issues at all with the installation. I replaced my alternator and battery at the same time and replaced the wiring to a higher quality also.
Tech Specs
15 inch dual 20HMS
black color with red aluminium design
3x 130 ounce double ferrite magnet (super strong)
Large foam edge and paper
Glass fibre cone
3 inch 4 layer voice coil
4 layer conex spider
2,500 watts RMS
4,500 Watts max power
2 + 2 Ohm impedance
93dB Sensitivity
47-3.2kHz frequency response
9.45 inch mounting depth
How does it sound?
One reason I recommend this as being the best 15 inch subwoofer is that it sounds great at any volume level. You can have the music turned down at lower volumes for when you are talking to passengers etc and it will still balance well and maintain a good sub level overall for your sound system.
It really punches and works great with any type of music. I usually use reference tracks from a range of genres to help me test out sound systems and this sub just makes everything sound great. It doesn't matter if you like rap, hip hop, techno, D&B, Metal or even classical! It sounds awesome with any genre and will help to bring out the best in your car audio system.
I really like how tight and crisp this sounds while giving you that huge bass sound that you are after. I would say that this is an audiophiles dream sub.
If you are going for quality, I would suggest you invest in some good component speakers as well.
Will it Last?
The Helion DS18 is definitely built to last. As long as you have it set up and installed correctly, you shouldn't have any issues with it. I use mine every single day and it has never had a problem. I also know of a few other people who have the 12 inch subwoofer and they too have been happy with how their subs are holding up over long periods of use.
Competition Level Subwoofer
The Helion DS18 is rated for competitions and I am sure you will make your friends and competitors jealous if you roll up with one of these in your car. The DS18 looks great too, it is slick and has a nice design with a tasteful red color throughout the sharp looking blacks. If this doesn't turn heads at a competition then I would be very surprised. I am even considering taking mine up to a couple of competitions once my car is ready just to see how it competes with others. I know a few people with similar systems which I have already tested my sub against.
Helion vs Orion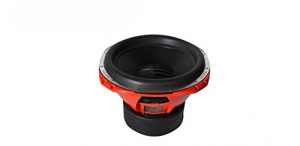 So there is a lot of debate going around as to which sub is better, the Helion or the Orion and I decided to compare them side by side with as similar components. I have a friend with the Orion HCCA152 15 Inch sub so it worked out nicely that I could test them next to each other and see how they compared. I would say that the Helion beats it.
If you are after something a bit cheaper than the DS18 then I would highly suggest you go for the Orion. Orion is a very popular brand in car audio and you simply will not go wrong with purchasing the HCCA152 sub especially if you need the extra cash for upgrading your electrical system.
Personally I think that the Helion is better in both looks and sound quality but if you are on a smaller budget, do not think that the Orion is a bad subwoofer. Simply click here and see how many people have rated it 5 stars. That is what it deserves.
Other Brands of Subwoofers:
Rockford Fosgate T1D415 Power T1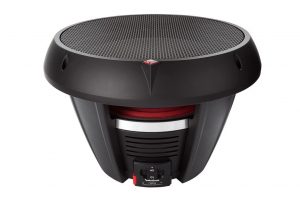 This is also a great sub and has been known for being the technologically advanced one around and that is saying something! It features 1,000 watts RMS with a 2,000 watt peak power this thing will get the job done for you. The 88dB level and 25-500Hz frequency response mean that it is also super loud.
The T1 subwoofer has an aluminium anodized heat sink which will help with heat prevention and dissipation to allow the sub to put out more power without overheating.
It uses Kevlar fibers reinforced into the cone so it is going to last a long time and won't degrade in quality. they don't put that stuff in bullet proof vests for fun!
This is a great option for someone who doesn't want to upgrade their alternators as this isn't as much of a power hungry sub as a few others. I would recommend a decent quality amp though such as the JL Audio Monoblock which should be all that you need to power this beast.
Over all it is a great quality 15 inch sub that sounds great and is affordable. I would highly recommend this for someone who wants an easy install and also wants to save on upgrading the rest of their audio and electronics to more expensive gear. This thing will deliver and it will also last a long time. >>>Check out the T1 Here
Stillwater Designs L7 Series Solo Baric Car Subwoofer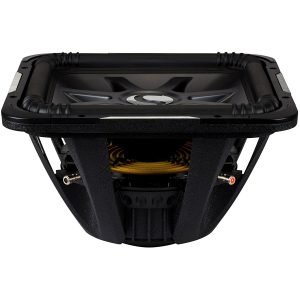 The Solo Baric is another top contender and is one which I highly recommend for both looks and sound. It has a patented square shaped design which is actually not just about looks. It is designed in such a way that it provides up to 18% more cone which means more volume and louder bass. The Stillwater Solo Baric manages to crack out around 90dB of sound! I was shocked that it was only at a 1,000 RMS and 2,000 max wattage. It was as if they were magic or something but it turns out that the square design was what gives them so much of a pump.
The frequency response is pretty great as well, providing a range between 18-100Hz they put out a great range of sub frequencies to help bring out the bass in what ever music you are playing. The sub really manages to lock in tight which provides a well balanced signal throughout the mids and highs as well.
You get a good impedance selection as they offer either 4 Ohms or 2 Ohms dual coil and if needed, you could also set them to 1, 2, 4, or 8 Ohms depending on your setup and what you are requiring.
At a surprisingly low wattage, these subwoofers really manage to put out the sound. I like that you don't need to spend a lot of money to get a fairly decent sound. These are really value for money and you simply won't go wrong with a Solo Baric Sub from Stillwater Designs. They are a trusted and well-known brand and will continue to be for a very long time with the quality products that they keep bringing out.
If you need to upgrade your amp, then the JL Audio JX1000/1D 1000 Watt RMS Monoblock would be a perfect fit for this sub.
Best Affordable 15 Inch Subwoofer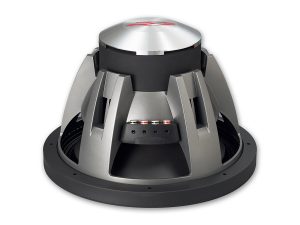 Alpine are a very popular audio brand and they put out some amazing gear. I decided to go with them for the most affordable 15 inch sub. Most of the time I highly recommend going with something a bit more expensive because you will want the quality and reliability that you get out of a more expensive model. Anything around a few hundred dollars would be best to try and avoid but if you really want a sub and simply don't have the budget for a top model then I would definitely say to go for the Alpine Type-R SWR subwoofer.
If you can get a decent enclosure and you install it correctly, then you will manage to get a pretty good pump out of this sub. Although not as good as something like my Halion or the Orion, this is about the best that you can get for the price range. I will say that when it comes to cheaper brands, the enclosure makes the biggest difference in how much bass and quality sound that you will get from it. Most of the time a pre-made box bought from a store or online will be perfect for what you need but you could also build a custom enclosure if you wanted to.
When on a budget, I also suggest getting some good 6x9 speakers to keep you going while you save to upgrade to something better.
The subwoofer has an RMS of 750 watts so it is definitely not as powerful as some of the others on the list but it still puts out a good sound and tight bass which most people will be more than pleased with. HAMR Engineering have really done a good job at providing a good quality sub at a low cost and I was really impressed with this especially for the price.
The Alpine Type-R SWR-1542D is highly recommeded as the best 15 inch subwoofer for someone on a budget.
>>>Check out the Alpine Type-R Here<<<
Conclusion
If you are looking to upgrade your subwoofer or add one to your sound system, then you will want the best. The Helion DS18 delivers on a wide range of things and I simply can't get enough of it. Although a little high in price, you really do get what you pay for and I am so glad I decided to buy it as it is really the best 15 inch subwoofer that I have ever heard and used.
Click here to check out the Helion DS18
As previously mentioned, the Orion HCCA152 is a top contender especially for the price of it. If you are looking for exceptional quality and massive bass but need to save a bit of cash then you will not go wrong with Orion.
Click Here to check out the Orion HCCA152
If you have used the Helion or Orion subs or even if you have one that you think is great then let me know in the comments what you think!
Joe Reyes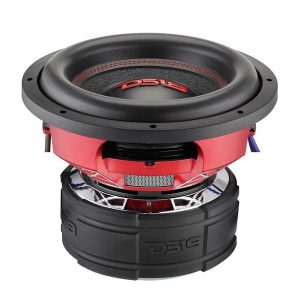 15 Inch Subwoofer