New John Legend Album: Listen to New Single "Summer Nights"
It has been a big year for All of Me singer John Legend with the birth of his daughter Luna earlier this year in April. That has not stopped the Legend from continuing to make music. The last album by John Legend was Love In The Future, released in 2013 featuring hits such as All of Me and Made to Love. A new album has been brewing and is set to be released in late 2016. The new John Legend album was announced when he was attending the AXE Find Your Magic event in New York.
John Legend has even released a new single working with Tiësto called "Summer Nights."
The track is bound to be a hit for the summer and includes lyrics like "Summer nights getting high like the first time, you and I Make it last forever."
It is a slightly unexpected track from the pair, however it has been written to try to combine the styles of both artists and bring the best of both together to make a great song.
There is no news yet on a release date for the new John Legend album, however it is expected to be released at the end of 2016.
It appears that Legend is starting his daughters music education early as images are posted through social media showing John Legend playing the album to his daughter Luna, who is just loving the music her dad wrote. Crissy Teigen posted an image on Snapchat her daughter resting with her father Mr. Legend as the music of his new album plays in the background.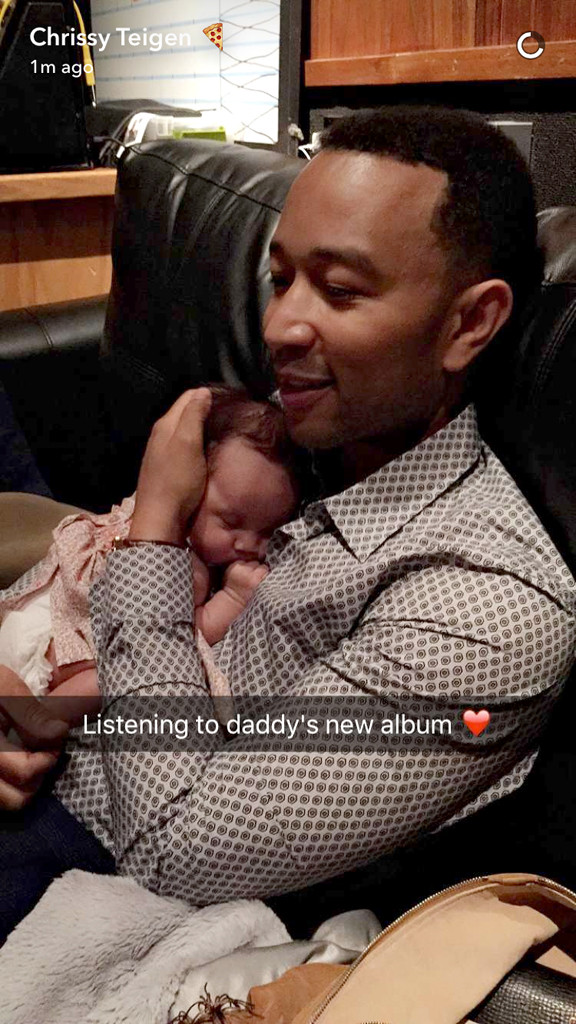 After the success of 2013's Love In The Future, it is exciting to see (and hear) what awaits with the new John Legend 2016 album. And if Summer Night's is something to go by, we can only expect it to be a success. You can Listen to the new single Summer Nights in the Spotify Playlist above.
All Of Me John Legend and Lindsey Stirling: Violin and Piano
Feeling like a flashback to 2013 while waiting for the new John Legend album? If you were a big fan of All of Me, we recommend you take a listen to the collaboration of John Legend and Violinist Lindsey Stirling. Lindsey has made a name for herself as a successful and talented violinist who blends dub-step with violin. She has become a YouTube sensation with millions of views on her channel.
Check out the new 3-D Printed Violin Here
Back in 2013 Lindsey and her team contacted John Legend's management to see if they could work together on a collaboration project where Legend would sing and Stirling play violin. An agreement was made and what came out of it was a wonderful take on the already great song All of Me played on violin and piano with John Legend singing. You can watch the video below.