Metallica Release New Single Hardwired – The Wait is Over!
Metallica Release New Single Hardwired – The wait is finally over for Metallica Fans as they released their new single "Hardwired" last Thursday. The single also comes with news of a new album set to be released on November 18th of this year. Yes you read it correctly 2016! The new album titled Hardwired… To Self Destruct will be the first album in eight years to be released by the metal giants. Available in most of the usual formats including deluxe CD's and vinyl. There is also a box-set planned for release which will also include the deluxe versions of the album.
The Single "Hardwired" has brought about arguments in the metal community as to whether Metallica are still up to the task of being one of the biggest and best (as well as commercially friendly) metal bands in the world. A lot of mixed feedback about everything from the album title and artwork which has already been compared to the artwork from the band Crowbar's 1998 album Odd Fellows Rest which you can see below.
So the question remains… Does the song do justice for all? Only you can be the judge when you hear it for yourself, but in our opinion the answer is a big YES! There is always a divide with Metallica fans and they will never be able to please everyone but with this single, a lot of people will be happy.
Since the release of Death Magnetic, Metallica have done some questionable things such a collaboration with Lou Reed which gave us Lulu. For those who have not experienced Lulu it is basically un-listenable nonsense which if you are really interested in you can check out here. They have also released a 3-D concert film called Metallica: Through the Never, which was also rather uninspired. However this new single sees a turn back to their more aggressive and metal selves, swearing and all. The singing is great although lyrically it could have been better. There are some great riffs as well as a typical Metallica solo (with no Wah-Pedal for a change!).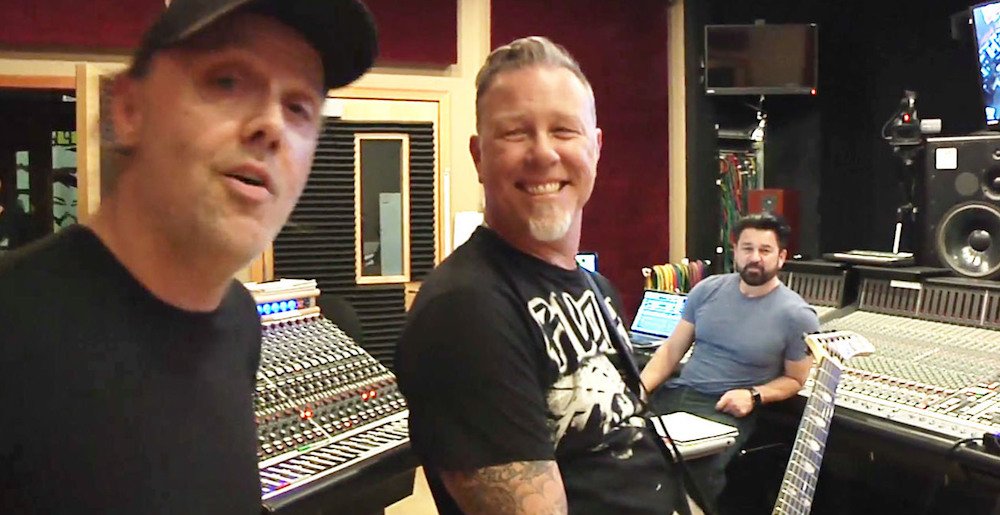 Hardwired is a great step up and shows promise for the new album, we are looking forward to the release. Metallica have stated that there will be more singles to be released shortly so the wait for more Metallica won't be too far away. In the mean time you can check out the official video for Hardwired below. We have also posted the track listing for the new album under the video.
Metallica Release New Single Hardwired: Check the new track out below.
Hardwired… To Self Destruct – Track List:
Disc One
Hardwired
Atlas, Rise!
Now That We're Dead
Moth Into Flame
Am I Savage?
Halo On Fire
Disc Two
Confusion
Dream No More
ManUNkind
Here Comes Revenge
Murder One
Spit Out The Bone
Disc Three (Deluxe Edition Only)
Lords Of Summer
Riff Charge (Riff Origins)
N.W.O.B.H.M. A.T.M. (Riff Origins)
Tin Shot (Riff Origins)
Plow (Riff Origins)
Sawblade (Riff Origins)
RIP (Riff Origins)
Lima (Riff Origins)
91 (Riff Origins)
MTO (Riff Origins)
RL72 (Riff Origins)
Frankenstein (Riff Origins)
CHI (Riff Origins)
X Dust (Riff Origins)