Top Overdrive Pedals (2016)
If you are new to guitar pedals or are just wanting to have more control over your sound, overdrive pedals could be just what you are looking for. Read below to find a list of some of the top overdrive pedals around today.
A lot of the overdrive pedals listed have been the standard for many years, the reason is because they simply do their job and do it well. Overdrive is great for Rock and Blues adding more grit to your sound without being too muddy (Unless you want it to) but overdrive works great in practically any genre. Take a look at some of the best overdrive pedals around today.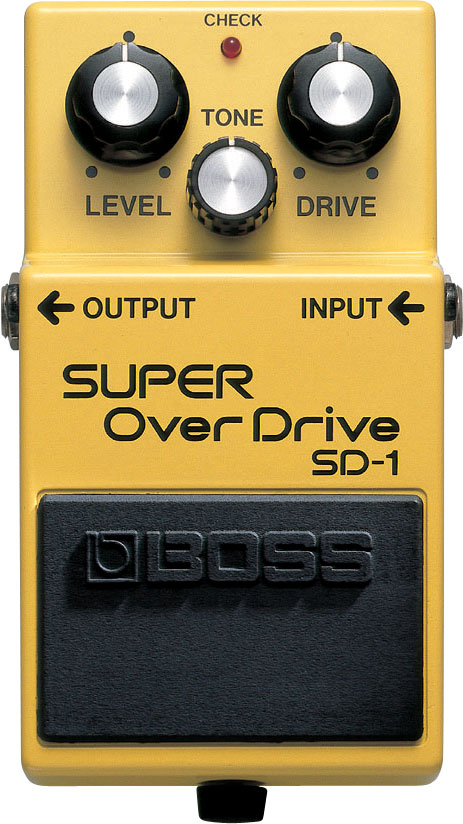 The Boss brand has put out some great pedals and the SD-1 Super Overdrive is no different, it is affordable and packs a complete range of tones needed in an overdrive. With the SD-1 you can go as soft or hard as you like it with it's full sonic range, although even at its fullest it is still quite a subtle sound. This overdrive pedal has been designed to recreate the sound of classic tube amps being overdriven and it does a great job. You can still hear every detail of your picking style and technique with a warm and natural sounding overdrive. We recommend it for blues and rock, however it will suit most styles and players wanting a warm sound.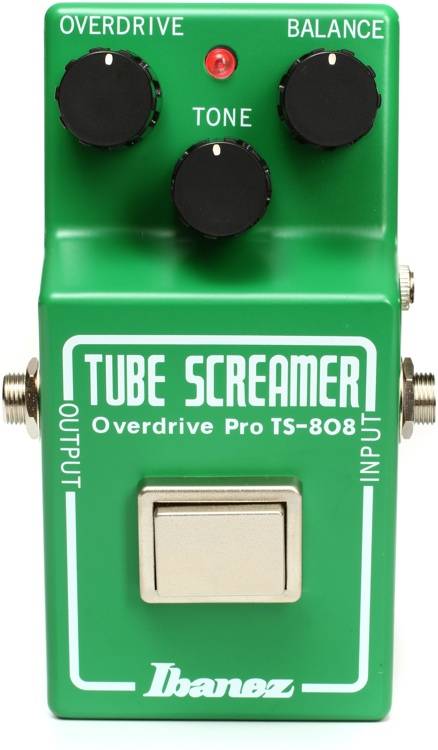 The Ibanez Tube Screamer TS-808 is a very common contender for the best overdrive of all time, it is certainly one of the most well known overdrives. Countless imitations have been made of it which shows how good it is. There have been a large amount of re-issues due to the demand of the pedal. The TS-808 has been designed to enhance the overdrive of a tube amplifier and mimic the sound of an overdriven amp. The pedal has a characteristic mid-frequency boost allowing the guitar to cut through the mix and stand out. You can find this pedal used by many artists and genres to get a great overdrive sound. This pedal is a must have!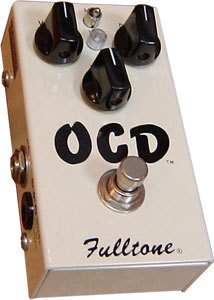 The OCD distortion overdrive has been claimed as having one of the best overdrive tones. Well designed and great looking as well as being a great pedal. The Full Tone OCD Overdrive captures great fundamental tones as well as a range of overtones that shine out when playing power chords for examples see ACDC's Free or Led Zeppelin's Ocean. even at its subtle low settings this pedal shines bright and clean allowing your own playing style to still be noticed and not buried and washed away. It is a tough choice between this and the TS-808 for the top overdrive pedal in our opinion.
Boss OS-2 Overdrive/Distortion: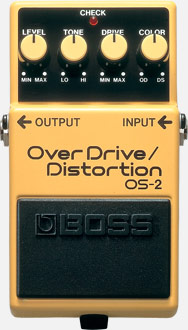 The Boss OS-2 has been one of the highest selling overdrive pedals worldwide. This pedal functions as both an overdrive and also as a distortion, what is also interesting about this pedal is that it allows you to blend a mixture of both overdrive and distortion together to get some more great tones. This is a great pedal for any level of playing ability and works best for hard rock. The settings are really versatile and you have a whole lot of control and wider range of gain and distortion to add to your sound with the OS-2. Another point to make is that they don't charge extra for putting two great tones into one pedal!